LOST AND FOUND: 1) Necklace was found in front of the high school. 2) Watch was found in the boys bathroom last night. 3) Photo that says "To Todd / Kathy, Brent Allen Williams 8 year old 2nd grade, March 1997". Please call 503-787-3521 ext 1106 if you have lost this item. You will need to give a detailed description of the item.
ATTENTION HIGH SCHOOL PARENTS AND GUARDIANS: There has been a change in date and time for HS parent - teacher conferences. Conferences will now be held Wednesday Nov. 15th, from 4 pm to 8 pm and Thursday Nov. 16th, from 8 am to 8 pm. There will be no conferences on Friday. Mrs. McEwen and Mr. Evans will be unavailable Wednesday from 6 pm to 8 pm, so we will not schedule any SpEd students or students who are struggling with math during this time.
Falls City High School Basketball practice will begin November 15th. The schedule is attached, but there will be some changes.
Come and join the FC/KV Volleyball team for their LEAGUE PLAYOFF GAME against CS Lewis Academy on Thursday, Oct. 19th, at 6 pm! Admission is $10 for adults and $5 for students.
Homecoming Bonfire tonight 7:30-9
High School Families come and meet the teachers. Have some tacos.
Starting Tuesday, 9/5, we will be running our own bus route for the first time! We are so excited for this opportunity! With that being said, please be patient with us as we continue to work out the kinks of busing and transportation. We are doing everything we can to make sure that it all runs smoothly and safely for our students! Here are a couple of things to remember: - Please be ready and at your stop five (5) minutes before the time listed on the bus route sheet. This will help to smooth the pick-up process and keep us on time! - Make sure that all students are standing and waiting for the bus to come to a full and complete stop, and the doors have opened. Safety is the most important thing to us. If you have any questions, please reach out to Tanner Simmons at his email or his cell-phone number below. -
tanner.simmons@fallscityschools.org
- (541) 609-1292 We are so excited to see everyone on Tuesday! It's A Great Day To Be A Mountaineer!
This week's home high school football game between the Falls City/KV Mountaineers and Triangle Lake has been moved to Perrydale due to expected rain this week and expected poor field conditions. Falls City schools has just invested time, energy and dollars in resurfacing our football field and would like to the opportunity for the young turf to continue filling out in some of the spots before taking on damage from game and weather conditions. Kickoff is still at 7:00 p.m. See you at the game! It's a great day to be a Mountaineer.
What did the bus driver say to the frog? - Hop on! The Falls City School District is happy to announce that district transportation will be coming in-house! I am sure that many of you have already seen two of the new buses on campus, but keep an eye out: two more are on the way! With bringing student transportation in-house, there are new people to contact. If you have any questions regarding the morning and afternoon bus routes, FACES bus route, sports/activity transportation, or any transportation-related question, please reach out to Tanner Simmons at
tanner.simmons@fallscityschools.org
, or you can call the Elementary School (541-787-3521) and ask for Tanner Simmons. We look forward to seeing everyone on September 5th! And remember: It's A Great Day To Be A Mountaineer!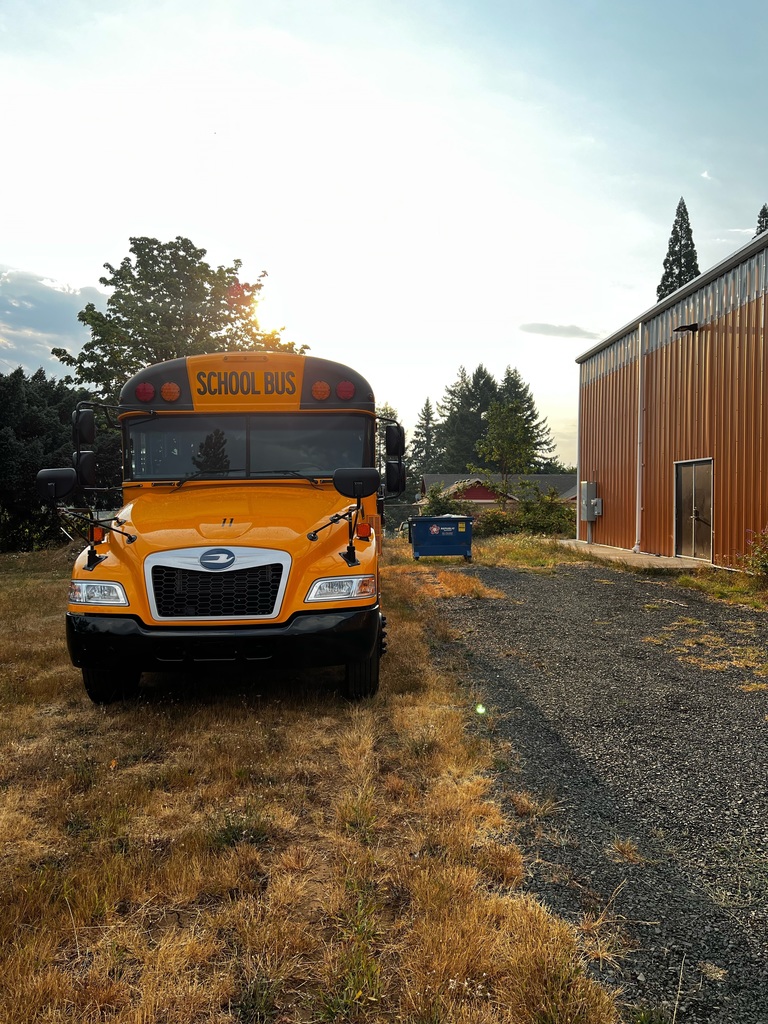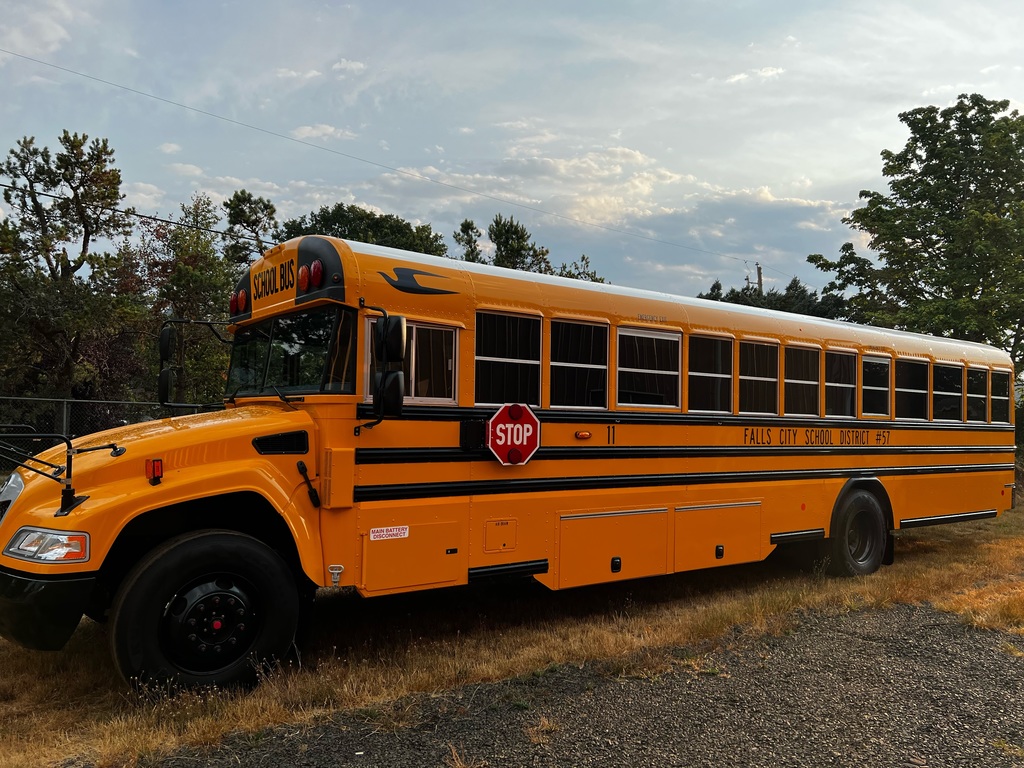 Check out this opportunity.
Preschool Registration Opportunity: Falls City's Full Day 4 year old Preschool Registration is STIll OPEN for Falls City Residents till Friday July 7th. So we are offering a one day Registration Packet Pick up on Friday, July 7th at the Preschool Building at the High School. Ms. Bethany (The Preschool Teacher) will be available from 10am-2:00pm. If you are unable to attend but are still interested please email Bethany Cornutt @
bethany.cornutt@fallscityschools.org
to set up a time to pick up the registration packets or for any questions you may have about the preschool program. After July 7th we will be opening registration to interested out of district Families.
Hello Mountaineer Families! We hope your summer is off to a great start. This is just to give notice that our school counselor, Alea, will officially be off for the break after this Wednesday (6/21). Her phone will also be inactive during this time. If your family is in need of any sort of assistance (housing/shelter/rental/utility assistance, food, toiletries, clothing, counseling, etc) the Polk Co. Resource Center is a great program to connect with (503) 623-9664. You can also visit our counseling page for other helpful resources. Have an awesome summer and stay well!
https://www.fallscityschools.org/page/counseling
Today, Wednesday June 7th, is the SENIOR DRIVE-BY PARADE! Show your support for the Class of 2023! The parade is leaving the high school at 6 pm. Have Mountaineer gear? Wear it!
High School Academic Awards are on Wednesday, May 17th, from 6 to 8 pm at the gym. Everyone is invited!
High school registration packets were mailed out Friday. Please be sure to answer all questions, make any changes and sign all documents. If your student is attending Falls City but lives in another district, please start the transfer procedures with your home district. If you have any questions, please don't hesitate to call the high school office, 503-787-3521 ext 1106. Thank you!
Falls City Parents please let us know how we are doing! The YouthTruth Survey is only open for a short period of time, so please fill this out. The date it will close is 05/26/2023. Parent Link: The anonymous YouthTruth Family Survey (located at:
http://www.ytsurvey.org/fallscityfamily23
) gives parents and guardians the opportunity to provide feedback for their child's school in areas like culture, engagement, relationships, communication & feedback, school safety, and resources.
NOTICE OF BUDGET COMMITTEE MEETING A public meeting of the Budget Committee of the Falls City School District #57, Polk County, State of Oregon, to discuss the budget for the fiscal year July 1, 2023 to June 30, 2024, will be held in the Board Room at Falls City High School, 111 North Main Street, Falls City, Oregon 97344. The meeting will take place on May 8, 2023 at 5:30 p.m. The purpose of the meeting is to receive the budget message and to receive comment from the public on the budget. This is a public meeting where deliberation of the Budget Committee will take place. Any person may appear at the meeting and discuss the proposed programs with the Budget Committee. A copy of the budget document may be inspected or obtained on or after May 1, 2023 at the District administration building between the hours 7:30 a.m. and 4:00 p.m. Cory Ellis, Superintendent Donna Creekmore, District Office Manager Publish: May 3, 2023 May 10, 2023
Hello, We have some items at the lost and found at the high school. We have a key, a purse that is empty, and a watch. Please call 503-787-3521 ext 1 and give a description of the item you are missing.
Here are the updated Falls City Elementary School vaccination rates for 2023.
REMINDER: The High School Basketball Awards Night will be Friday April 7th, at 6 p.m. in the high school gym. Dinner will be provided by Koyote Tacos. Everyone is welcome!